La formación de los huracanes en el Océano Atlántico y su importancia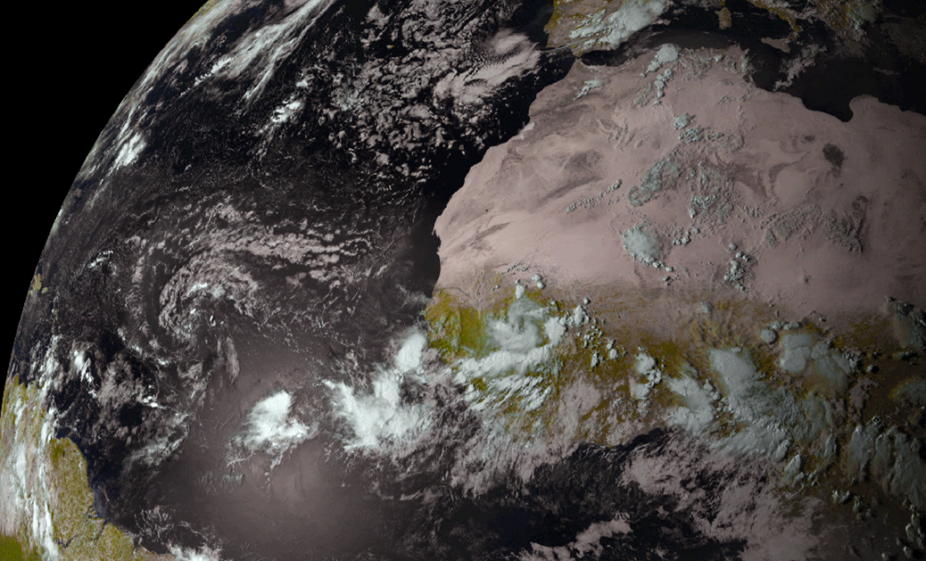 May. 10, 2023
1:30 – 2:30 pm MDT
Virtual
En el Atlántico, las ondas del este africanas son a menudo la semilla en la cual emerge un huracán. Estas ondas del este africanas son ondulaciones atmosféricas en los trópicos que se acoplan a tormentas sobre el continente africano hasta convertirse en un huracán al moverse sobre las aguas cálidas del Océano Atlántico. Estas interacciones entre tormenta, onda y vapor de agua son muy complejas de entender. Debido en parte a la complejidad de estas interacciones y la escasez de observaciones meteorológicas en los trópicos, el poder explicar y entender los mecanismos físicos que dan origen a un huracán sigue siendo un acertijo dentro del campo de la meteorología tropical. Al igual que un huracán, el paso de una onda del este africana sobre el Caribe puede ser devastador. ¿Cómo se forman los huracanes en el Océano Atlántico? ¿Por qué es importante poder entender la formación de los huracanes que emergen de ondas del este africana? ¿Cómo el vapor de agua influye en la formación de los huracanes y sistemas tropicales?
En esta Conversación de la Serie del Explorador, platicamos con la Dra. Kelly Núñez Ocasio, ella nos responderá estas preguntas y nos compartirá cómo sus estudios investigativos han contribuido al entendimiento de cómo se forman los huracanes. La Dra. Kelly Núñez Ocasio también conversará sobre la importancia de las investigaciones de campo en los trópicos y su experiencia volando dentro de un huracán con los cazadores de huracanes, y dentro de tormentas tropicales acopladas a ondas del este africanas.
Mesoscale and Microscale Meteorology Laboratory
La Dra. Kelly Núñez Ocasio es científica atmosférica en el Laboratorio de Meteorología de Mesoescala y Microescala y forma parte del Programa Postdoctoral de Estudios Avanzados  en el Centro Nacional para Investigaciones Atmosféricas. La Dra. Núñez Ocasio recibió su Doctorado en "The Pennsylvania State University" donde estudió sistemas convectivos de mesoescala, ondas del este africanas, ciclogénesis tropical y el clima en África utilizando datos de modelos y observaciones. Ella obtuvo su Bachillerato en Física Teórica con una secuencia curricular en Ciencias Atmosféricas en la Universidad de Puerto Rico recinto de Mayagüez. Los objetivos profesionales de la Dra. Núñez Ocasio son el continuar contribuyendo al mejor entendimiento de la ciclogénesis tropical y la convección tropical, también informar sobre cómo estos fenómenos atmosféricos cambiarán como resultado del calentamiento global para poder ayudar a las comunidades en el proceso de mitigación y poder salvaguardar vidas y propiedades.
La Dr. Núñez Ocasio es una editora asociada para la revista científica "Monthly Weather Review", es miembro del comité para el "Tenth International Workshop on Tropical Cyclones" y una embajadora para la academia en el "Committee for Hispanic and Latinx Advancement (CHALA)" de la Sociedad Americana de Meteorología (AMS). Recientemente, su rastreador para sistemas convectivos de mesoescala fue utilizado en las campañas científicas de campo PRECIP y NASA CPEX-CV.