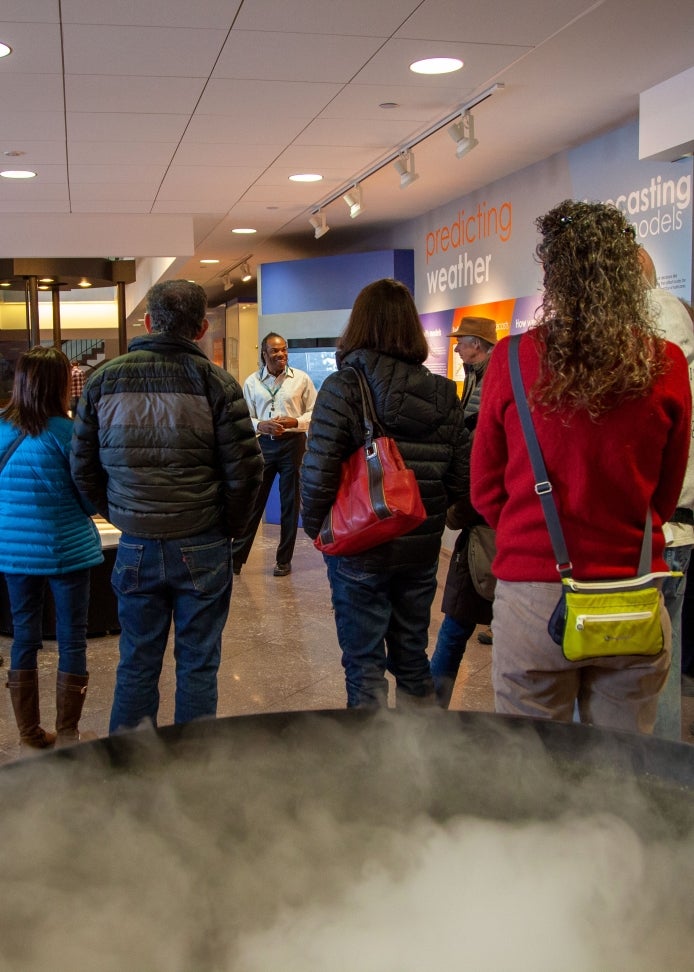 Public
NCAR Education, Engagement & Early-Career Development's (EdEC) public engagement ensures that NCAR's scientific research remains relevant, accessible and engaging.
Our scientists work with the public and host several events to enhance understanding of NCAR science, demonstrate the value of research, and forge connections with K-12 schools, universities and research institutions to inspire future generations of STEM research.
We welcome visitors of all ages and backgrounds to visit our research centers or attend our NCAR Explorer Series to hear about the latest findings directly from our world-renowned scientists. NCAR EdEC also features a Traveling Climate exhibit that can be hosted by schools, museums, and libraries.
Public Engagement Opportunities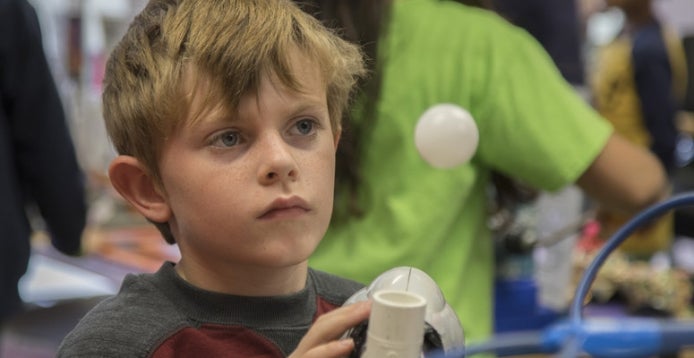 UCAR Center for Science Education
The SciEd website is full of resources based on NCAR science. There are games, activities, and videos targeted to students of all ages, as well as teaching boxes and lesson plans crafted for the classroom.
Visit SciEd