Quantifying and Improving Travel Safety Using Computer Technology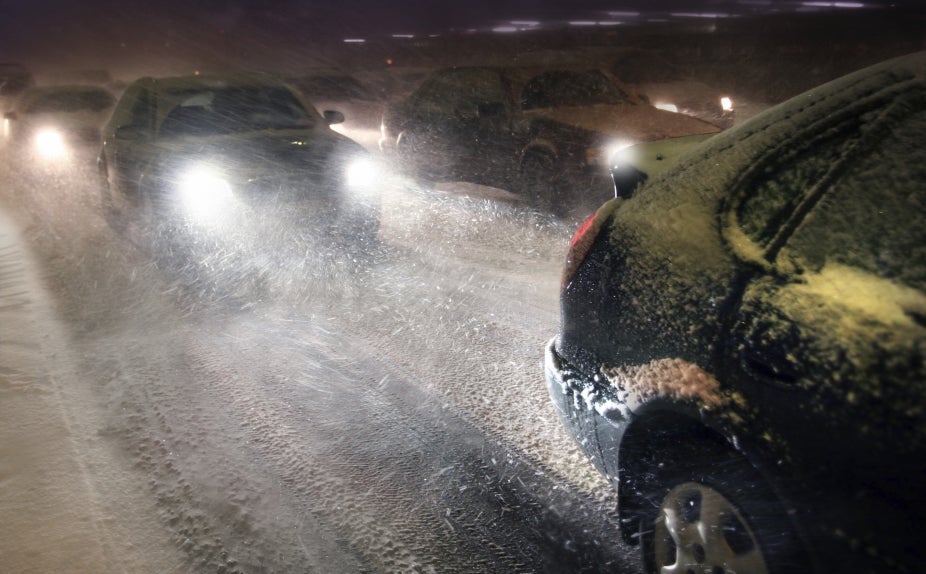 Oct. 12, 2022
5:00 – 6:00 pm MDT
Virtual
Whether you're traveling to work or school, driving across the country on vacation, or waiting for a package to arrive, weather can have a big impact on surface transportation. Each year in the United States, 1 in 5 roadway crashes are associated with adverse weather conditions resulting in thousands of fatalities, hundreds of thousands of injuries, and billions of dollars in socioeconomic costs and losses. Transportation agencies and the National Weather Service are increasingly turning to severity indices for winter weather, roadway flooding, and more, to better understand and communicate the forecast or perceived level of impacts on motorists during adverse weather conditions. Emerging technologies, such as advanced driver assistance systems (e.g., blind spot warning, adaptive cruise control) and automated driving systems, aspire to improve roadway safety; however, weather conditions can affect the reliability of these features. Impact quantification can provide further insights into the limits of these systems and guide research to develop mitigation strategies.
In this Explorer Series conversation, NCAR scientist Dr. Curtis Walker discusses the impact that weather has on roads and techniques to quantify those impacts. He will provide a preview of the future research and emerging technologies being developed with electric and self-driving cars, and the challenges that arise from the integration of these technologies alongside extreme weather and climate change.
Research Applications Laboratory
Dr. Curtis Walker is a Project Scientist at NCAR as part of the Research Applications Laboratory (RAL) Weather Systems and Assessment Program (WSAP) specializing in research at the intersections of transportation, weather / climate, and artificial intelligence. He brings over 11 years of surface transportation meteorology research, development, and project management experience. While his academic training has focused on Applied Meteorology/Atmospheric Sciences, much of his development work has been on surface transportation projects. Dr. Walker has worked with the Nebraska Department of Transportation to develop a winter severity index, and collaborates with several agencies to advance understanding and technologies that will improve road safety for drivers. 
Dr. Walker is an Associate Member of the American Society of Civil Engineers (ASCE) and is an active member of many professional societies including the American Meteorological Society (AMS), Association of American Geographers (AAG), Intelligent Transportation Society of America (ITSA), Transportation Research Board (TRB), and American Geophysical Union (AGU), and serves on several organizational committees.
Dr. Walker was a postdoctoral fellow at NCAR through the Advanced Study Program (ASP) and participated in the University Corporation for Atmospheric Research (UCAR) Significant Opportunities in Atmospheric Research and Science (SOARS) Program as an undergraduate student. He received a PhD in Earth and Atmospheric Sciences with a Meteorology/Climatology specialization from the University of Nebraska-Lincoln (2018). Dr. Walker grew up in New York City which heavily influenced his affinity for weather and transportation. As an African American research meteorologist, he wishes to inspire all, especially those underrepresented, to pursue their dreams and research passions keeping societal impacts and benefits at the forefront.